Detail level
Photorealistic
Available 3d file formats
One purchase gives access to all file formats available. By default only .max file format is selected for download.
During the checkout process and before downloading a model you will see a list of available file formats to make your selection.
You can download at no cost all additional file formats needed at any time from "Downloads" page in your Account.
View more on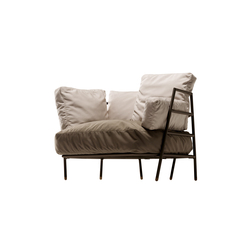 Armchair for outdoor use with structure in textured white (A019) stove enamelled steel or in treated aluminium covered in brown (MD01) polyethylene. Removable cover in 100% coloured acrylic fabric and stuffing in expanded alkyd resin.