SAAR kitchen and bar stool
Detail level
Photorealistic
Available 3d file formats
One purchase gives access to all file formats available. By default only .max file format is selected for download.
During the checkout process and before downloading a model you will see a list of available file formats to make your selection.
You can download at no cost all additional file formats needed at any time from "Downloads" page in your Account.
View more on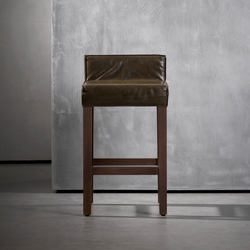 The SAAR kitchen & bar stool are elegant and durable; ideal, in fact, for a touch of low-key luxury with family or friends. The classic design embraces a solid oak or walnut frame and leather low-back seating, finished with the unique Piet Boon® stitching. Both are robust and durable, following Piet Boon®'s original iconic SAAR design.