Detail level
Photorealistic
Available 3d file formats
One purchase gives access to all file formats available. By default only .max file format is selected for download.
During the checkout process and before downloading a model you will see a list of available file formats to make your selection.
You can download at no cost all additional file formats needed at any time from "Downloads" page in your Account.
View more on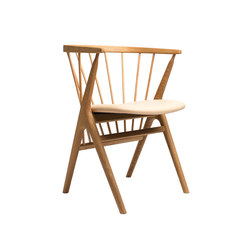 A simply beautiful piece of furniture. Characteristic y-shaped legs, floating seat and press molded back rest are what Sibast armchair stands out with, giving it a unique expression so essential for the Sibast Furniture. The chair is produced in the original design from 1953 by Helge Sibast and just like the original, is made with high quality craftsmanship.
Our 3D models of Sibast No 8 are perfect reproductions of this amazing piece, which is as elementally striking today as it ever was. Available in black, soap and oiled oak, they illustrate how sustainable design looks beautiful in different finishes. Crafted with great attention to every detail, they are perfect for 3D interior visualizations.