Detail level
Photorealistic
Available 3d file formats
One purchase gives access to all file formats available. By default only .max file format is selected for download.
During the checkout process and before downloading a model you will see a list of available file formats to make your selection.
You can download at no cost all additional file formats needed at any time from "Downloads" page in your Account.
View more on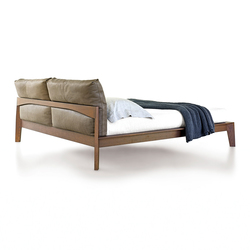 A double bed in solid wood with minimal, refined lines. Wish is the best example of how Molteni&C uses wood, taking care of its aspects: from the design, which is always based on quality of rest, to the materials used, of the highest quality; from the precision of the working to the attention given to detail to create a timeless classic.