Detail level
Photorealistic
Available 3d file formats
One purchase gives access to all file formats available. By default only .max file format is selected for download.
During the checkout process and before downloading a model you will see a list of available file formats to make your selection.
You can download at no cost all additional file formats needed at any time from "Downloads" page in your Account.
View more on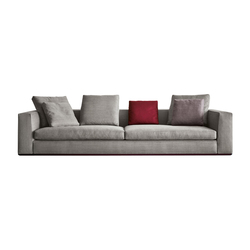 Powell, or the quintessential modern-day sofa as Minotti sees it: welcoming, refined and informal. A seating system with fixed and modular seats, designed to cater to a natural desire to relax. The fine balance of proportions, sartorial craftsmanship, every detail in Powell harks back to the style that has become Minotti's identity.