Detail level
Photorealistic
Available 3d file formats
One purchase gives access to all file formats available. By default only .max file format is selected for download.
During the checkout process and before downloading a model you will see a list of available file formats to make your selection.
You can download at no cost all additional file formats needed at any time from "Downloads" page in your Account.
View more on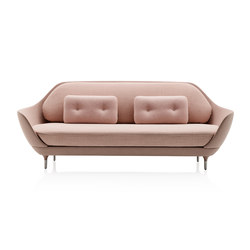 FAVN™, the Danish translation for embrace, is designed with great attention to detail and consist of only a few elements. "I wanted to create a form that embraces you, something really organic, that's why we named it FAVN, says Jaime Hayón. It is an evolution of Fritz Hansen's design language that brings together the qualities of Spanish and Danish design. The work of the artist-designer is characterized by his respect for colours, craftsmanship and techniques.