Detail level
Photorealistic
Available 3d file formats
One purchase gives access to all file formats available. By default only .max file format is selected for download.
During the checkout process and before downloading a model you will see a list of available file formats to make your selection.
You can download at no cost all additional file formats needed at any time from "Downloads" page in your Account.
View more on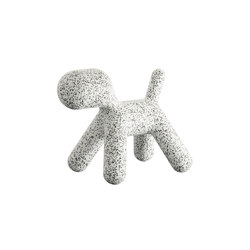 Anybody remotely familiar with the designs of Eero Aarnio will instantly realize that his latest creation, the Puppy, is 100% classic Aarnio. The puppy is part of the new "Me too collection" of children's furniture and accessories from Magis. This adorable abstract plastic dog is constructed of hard polyethylene that is suitable for indoor or outdoor use. Puppy is a sculpture, a toy, a small stool, whatever your imagination wants it to be.