Detail level
Photorealistic
Available 3d file formats
One purchase gives access to all file formats available. By default only .max file format is selected for download.
During the checkout process and before downloading a model you will see a list of available file formats to make your selection.
You can download at no cost all additional file formats needed at any time from "Downloads" page in your Account.
View more on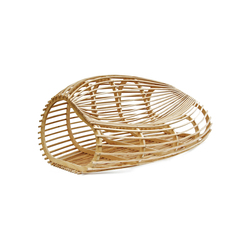 Following his training as a naval architect at Newcastle University, David Trubridge has worked as a furniture designer/maker for 22 years. He settled in New Zealand in 1985 after traveling through the Caribbean and Pacific with his family on their boat. His work is produced in New Zealand using only natural materials so as to minimize the impact on the environment. The forms he creates in this environment, his sculptures and furniture, speak of simplicity and the fragility of life, of man's dependence on his environment, of his preservation and his optimism for the future as a result of the sustainable development movement.
Ash, hoop pine plywood, untreated wood, potential for an upholstered or moulded plastic version.
Year of design: 1980's