Detail level
Photorealistic
Available 3d file formats
One purchase gives access to all file formats available. By default only .max file format is selected for download.
During the checkout process and before downloading a model you will see a list of available file formats to make your selection.
You can download at no cost all additional file formats needed at any time from "Downloads" page in your Account.
View more on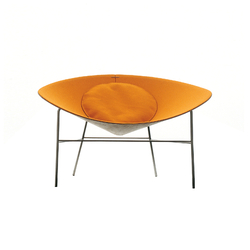 Bloom offers a wide range of uses, from home to office to contract, characterizing its environment with its design element and strong personality. Preformed frame in birch plywood, with natural polish, or white or black lacquer finish. Covers in felt, woollen fabric, leather, or natural or black coach hide. Support base in AISI 304 stainless steel with satin finish. Seat depth 55 cm.