Detail level
Photorealistic
Available 3d file formats
One purchase gives access to all file formats available. By default only .max file format is selected for download.
During the checkout process and before downloading a model you will see a list of available file formats to make your selection.
You can download at no cost all additional file formats needed at any time from "Downloads" page in your Account.
View more on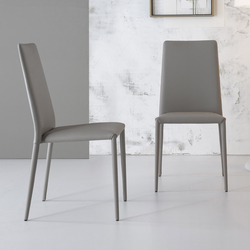 Eral is elegant and delicate. And not only. It is a highly versatile peace, suitable for many interior settings, both private and public. The chair stands out for its high back that makes it extremely comfortable. In addition, Eral is fully upholstered, which gives it a stylish edge.
The beautiful upholstered structure, the padded seat, the distinctive high back – all these are meticulously recreated in our 3D computer models of the Eral chair. Available in two different finish colors, they are perfect seating additions that will easily adapt to any style and environment.
The Eral chair is designed and developed by the Italian brand Bonaldo and is part of the company's 2013 collection.