Detail level
Photorealistic
Available 3d file formats
One purchase gives access to all file formats available. By default only .max file format is selected for download.
During the checkout process and before downloading a model you will see a list of available file formats to make your selection.
You can download at no cost all additional file formats needed at any time from "Downloads" page in your Account.
View more on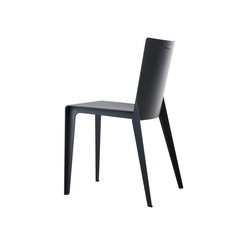 A chair of clear-cut proportions born out of the combination of just two pieces: one is the back that continues down into the back legs; the other is the seat, completed with front legs. Alfa adopts an innovatory construction material: SMC, a composite polyester-resin material reinforced with fibreglass. It is available in four glossy colours: silver grey, black, chalk white and orange. Alfa can also be covered with leather.