Detail level
Photorealistic
Available 3d file formats
One purchase gives access to all file formats available. By default only .max file format is selected for download.
During the checkout process and before downloading a model you will see a list of available file formats to make your selection.
You can download at no cost all additional file formats needed at any time from "Downloads" page in your Account.
View more on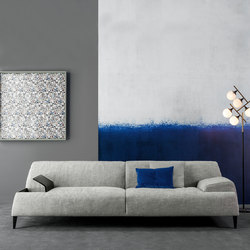 Cave fully embodies the meaning of "casual comfort". These low-profile sofas stand out with its total lack of sharp corners and straight lines. In addition, they is surprisingly versatile, thanks to the small features that make styling and functional customization possible. Created by the leading Italian designer Mauro Lipparini, the Cave series is a brand new release, introduced in 2014 and produced by the eminent Italian manufacturer Bonaldo.
Our in-house designers have come a long way in recreating the sophisticated contemporary design of the Cave Central sofa. Crafted with great fidelity to original piece, our 3D models will work well for many interior settings thanks to their informal look. Stylish, yet comfortable. Smart, yet inviting. Versatile. Cool. Is there anything more we would expect from a sofa?