Detail level
Photorealistic
Available 3d file formats
One purchase gives access to all file formats available. By default only .max file format is selected for download.
During the checkout process and before downloading a model you will see a list of available file formats to make your selection.
You can download at no cost all additional file formats needed at any time from "Downloads" page in your Account.
View more on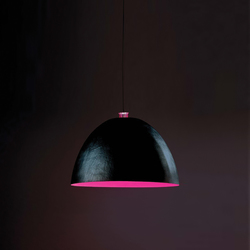 A true icon of modern lighting design, impressive with both its size and design. Designed in 1999 by Ingo Maurer this extra-large dome-shaped pendant lamp is definitively one of his most imposing lighting creations. The unique XXL Dome is crafted in Ingo Maurer's workshop in Germany and is made of fiberglass with a silver aluminum exterior. Its matte fluorescent interior casts a beautiful glow when lit up.
The XXL Dome pendant has been turned into a 3D model by our in-house designers to bring you a truly exceptional piece of lighting, ideal for 3D visualizations of larger spaces such as houses with high ceilings, lofts, etc. Imposing XXL Domes customized in red decorate the Camper shop in Soho, New York.