Detail level
Photorealistic
Available 3d file formats
One purchase gives access to all file formats available. By default only .max file format is selected for download.
During the checkout process and before downloading a model you will see a list of available file formats to make your selection.
You can download at no cost all additional file formats needed at any time from "Downloads" page in your Account.
View more on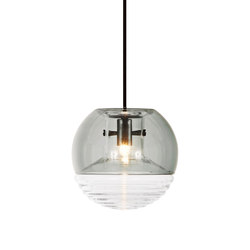 Like a mysterious chemistry experiment, Flask is a spherical object made up of two, hand- blown, glass components; flask and hood.

The ridged and rounded Flask base refracts the light giving a warm, rippled and comforting glow, while the smoked-glass hood covers the lamp fitting reducing glare.