Detail level
Photorealistic
Available 3d file formats
One purchase gives access to all file formats available. By default only .max file format is selected for download.
During the checkout process and before downloading a model you will see a list of available file formats to make your selection.
You can download at no cost all additional file formats needed at any time from "Downloads" page in your Account.
View more on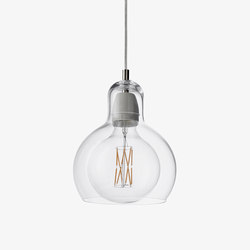 With Bulb, Danish light artist Sofie Refer lit up the new millennium and a new classic was blown. The shape refers to the first electrical light bulbs by using thick transparent glass. Sofie Refer continues an elegant Nordic tradition, adding her own passion and femininity.
Mega Bulb, though superior in size, is actually the younger sister of Bulb, first blown five years after in 2006. Just as beautiful, just as elegant, Mega Bulb is the answer to all requests for poetic lighting in larger rooms and spaces.