Detail level
Photorealistic
Available 3d file formats
One purchase gives access to all file formats available. By default only .max file format is selected for download.
During the checkout process and before downloading a model you will see a list of available file formats to make your selection.
You can download at no cost all additional file formats needed at any time from "Downloads" page in your Account.
View more on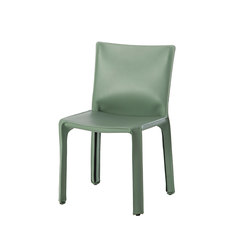 Included in the Design Collections of the Museum of Modern Art and the Metropolitan Museum of Art. ASID and Roscoe Awards.

It was 1977 when Mario Bellini developed this brilliant concept… a flexible steel frame covered with a 'skin' of saddle leather. The use of zippers completes the piece to create a timeless design that transcends multiple environments. The comfort and durability of Cab are affirmed by its longevity in the Cassina collection.