Detail level
Photorealistic
Available 3d file formats
One purchase gives access to all file formats available. By default only .max file format is selected for download.
During the checkout process and before downloading a model you will see a list of available file formats to make your selection.
You can download at no cost all additional file formats needed at any time from "Downloads" page in your Account.
View more on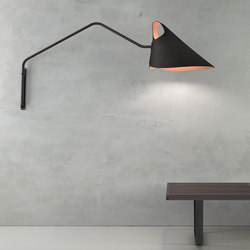 Meet the new lady in the Jacco Maris collection! This exceptional piece of lighting is the perfect example of raw elegance. Robust leather is combined with carefully designed metal stand to result in this characteristic lamp design with timeless look and feel.
Mrs.Q stands out with very peculiar details: the apparent simplicity of the base, the special color combination and its leather finish, the special marking. All these have been beautifully and accurately recreated in our 3D model. For architects and interior designer Mrs.Q is a great wall lamp that is not only functional, but is a real work of art.