Detail level

Photorealistic
Available 3d file formats
One purchase gives access to all file formats available. By default only .max file format is selected for download.
During the checkout process and before downloading a model you will see a list of available file formats to make your selection.
You can download at no cost all additional file formats needed at any time from "Downloads" page in your Account.
View more on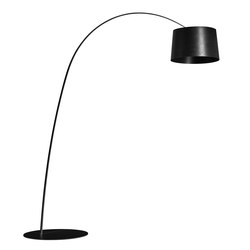 Designed by Marc Sadler in 2006 for Foscarini, the Twiggy Floor Lamp (or Twiggy Terra) is one of the most exuberant furniture products ever created. With its colourful chromatic finishes it will brighten up any interior design in more ways than one. Our 3D model of the Twiggy Floor Lamp not only provides the four colour options but also reproduces the odd mix of irreverence and elegance of the originals in every detail. A perfect way to liven up your interior design visualisations.