Detail level
Photorealistic
Available 3d file formats
One purchase gives access to all file formats available. By default only .max file format is selected for download.
During the checkout process and before downloading a model you will see a list of available file formats to make your selection.
You can download at no cost all additional file formats needed at any time from "Downloads" page in your Account.
View more on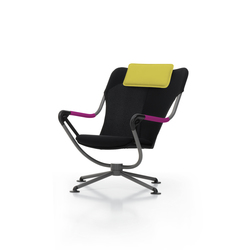 The idea behind Waver was to deliberately depart from conventional armchair typology. Waver embodies a new aesthetic, incorporating materials and construction principles from the outdoor sports that inspired the design. Though its technical construction is simple, Waver offers the very same comfortable seating generally associated with classic upholstered furniture. The vibrant colours of the fabrics and the clearly emphasised connecting and functional elements give Waver its sporty look and feel.